State Street Global Advisors, Senior Portfolio Strategist - Model Portfolios, VP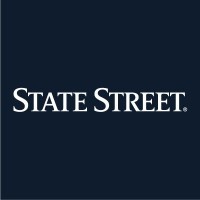 State Street
Boston, MA, USA
Posted on Friday, October 13, 2023
Who we are looking for:
The Senior Portfolio Strategist is a highly visible role within SSGA's Investment Solutions Group (ISG) focused on representing our multi-asset investment capabilities to clients and prospects globally. In this capacity, the Senior Portfolio Strategist plays an integral role in articulating the investment team's core capabilities and value proposition, supporting the sales and client servicing effort, and acting as a liaison with Product and Marketing organizations to achieve our overall business objectives. In addition, the individual will assist in coordinating the investment team's participation in the sales/client service process; addressing information requests from clients/prospects; developing compelling messaging and collateral material; writing effective thought leadership; training client facing colleagues on ISG strategies' key merits and differentiators; contributing to the strategic and tactical asset allocation investment process; and championing ISG both inside SSGA and externally
This individual will work closely with our client-facing teams to identify opportunities that exist within the US wealth market that can be supported by our expertise in managing model portfolios. The Portfolio Strategist Team acts as an extension of the portfolio management team through all stages of the sales cycle from initial client meetings to finals presentations and ongoing client servicing meetings.
Successful candidates will have a minimum 10 years of experience with investments and client engagement. Members of the ISG Portfolio Strategy team will possess high-end interpersonal skills, strong written and verbal communication capabilities. In addition, candidates should show passion for investment management and embrace teamwork.
What you will be responsible for?
Serve as subject matter experts for ISG and its multi-asset investment capabilities
Help drive the ETF model portfolio business strategy with the goal to help grow the practice
Contribute to the RFP/RFI process in partnership with the RFP team and other Subject Matter Experts
Represent the investment team and capabilities to home office clients, prospects, and consultants
Drive the business strategy, positioning and marketing for ISG's model portfolios with a focus on highlighting key points of differentiation
Ability to participate in and contribute to ISG's strategic and tactical asset allocation investment process with specific focus on model portfolios
What we value
Strong multi-asset portfolio management skills & market knowledge. Ability to articulate complex investment concepts to a variety of constituents with differing levels of sophistication. Demonstrated success in driving vision to fruition. Entrepreneurial mindset that drives outcomes through collaboration with a high-performance teams.
Education and Preferred Qualifications:
Bachelor's degree, with an advanced degree in Business or Finance and/or CFA designation preferred
Minimum 10 years of experience with both investments and client engagement.
Familiarity with financial software (eg FactSet, Bloomberg, Morningstar), along with developed quantitative skills, MS office
Positive attitude, strong work ethic, ability to execute independently yet also maintain a strong team orientation
Experience with multi-asset portfolio construction, ETFs and model portfolios
Ability to travel significantly
Are you the right candidate? Yes!
We truly believe in the power that comes from the diverse backgrounds and experiences our employees bring with them. Although each vacancy details what we are looking for, we don't necessarily need you to fulfil all of them when applying. If you like change and innovation, seek to see the bigger picture, make data driven decisions and are a good team player, you could be a great fit.
About State Street Global Advisors
What We Do. As the asset management arm of State Street Corporation, State Street Global Advisors has served the world's governments, institutions and financial advisors for over four decades. With a rigorous, risk-aware approach built on research, analysis and market-tested experience, we build from a breadth of active and index strategies to create cost-effective solutions. As stewards, we help portfolio companies see that what is fair for people and sustainable for the planet can deliver long-term performance. And, as pioneers in index, ETF, and ESG investing, we are always inventing new ways to invest. As a result, we have become one of the world's largest asset managers with trillions of dollars under our care.
Our Mission. At State Street Global Advisors our mission is to invest responsibly to enable economic prosperity and social progress. We are driven by a desire to help our clients, and those who rely on them, achieve a better future. We have a long history of developing innovative investment strategies to provide our clients with reliable and transparent returns, cost-effectively, and without excessive risk.
Work, Live and Grow. We make all efforts to create a great work environment. Our benefits packages are competitive and comprehensive. Details vary by location, but you may expect generous medical care, insurance and savings plans, among other perks. You'll have access to Flexible Work Programs to help you match your needs. And our wealth of development programs and educational support will help you reach your full potential.
Inclusion, Diversity and Social Responsibility. We truly believe our employees' diverse backgrounds, experiences and perspectives are a powerful contributor to creating an inclusive environment where everyone can thrive and reach their maximum potential while adding value to both our organization and our clients. We warmly welcome candidates of diverse origin, background, ability, age, sexual orientation, gender identity and personality. Another fundamental value at State Street is active engagement with our communities around the world, both as a partner and a leader. You will have tools to help balance your professional and personal life, paid volunteer days, matching gift programs and access to employee networks that help you stay connected to what matters to you.
State Street Global Advisors State Street is an Affirmative Action/ Equal Opportunity Employer/Vet/Disability.
Salary Range:
$110,000 - $185,000 Annual
The range quoted above applies to the role in the primary location specified. If the candidate would ultimately work outside of the primary location above, the applicable range could differ.