Senior Product Development Analyst/Manager, Vice President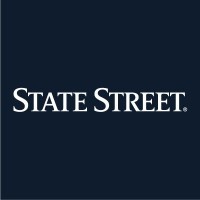 State Street
IT, Product
Quincy, MA, USA
Posted on Saturday, October 14, 2023
Who we are looking for
The Senior Product Development Analyst/Manager will have excellent verbal and written communication skills and have demonstrated ability to understand, develop, and deploy complex solutions supporting critical business processes. Experience with running payment or banking operations or product development teams or similar experience is also required.
The ability to manage the collection of input from subject matter experts, operations teams, product managers, client service teams and/or our clients for the purpose of developing complete ad substantive business requirements is required as is the ability to document use cases and operational flows as well as support colleagues with less experience develop those skills while also acting as gatekeeper for the requirements documentation being developed to ensure quality documentation is generated and any shortcomings are addressed prior to releasing the documents for downstream use. Development of efficient operating models that include effective business controls will be a job function of the successful candidate.
Agile experience as a Product Owner or Principle Product Owner is also desired. One of the primary job functions for the successful candidate will be to perform as a Product Owner for an Agile room.. Agile training will be provided on the job to ensure that new joiners are familiar with State Street's Agile methodology and the Software Delivery Life Cycle with additional training opportunities available based on previous experience and ability.
Experience with implementing or operating Temenos's Transact, ACI Worldwide's MTS/RTPS or Dragonfly Technologies Universal Online Banker is desirable as is a level of technical familiarity with one or more of the global payment networks or messaging standards used by State Street such as: ISO 20022 pacs and camt messages, Fedwire, CHIPS, ACH, Target2 or SEPA.
This role reports into the Cash Product Development Lead located in London and the position will be supporting the Payments Cash and Custody Platform transformation initiative. The position can be located in one of our Global Offices including Quincy Massachusetts, London, Hong Kong or Munich.
What you will be responsible for
As a Product Developer you will
Work with the core banking applications team to establish requirements and manage Agile development required to design and develop solutions for complex payments and banking operations
Manage team members working on defect identification, triage and remediation including identification of root cause and resolution management as appropriate
Ability to apply knowledge of system behavior and business requirements as well as industry knowledge and best practices to design and test solutions
Ability to clearly articulate impact of any changes to team members, testers and business end users to ensure that testing and acceptance processes are completed successfully; ability to train and develop these skills in more junior team members or direct reports
Ability to oversee, review and edit documentation to ensure completeness and clarity prior to submitting for use in developing solutions
Ability to write Agile stories and epics, establish a backlog and groom that backlog is desired as is experience with developing these skills in our global team
Work well within a virtual team that includes members from across State Streets global operations, product and IT development teams, contractors, software vendors and other industry participants to design, develop, test and implement solutions that support current and future business requirements
Support annual planning and funding prioritization activities
Oversee archival of documentation and other program artifacts associated with development and implementation activities so that they are maintained for future business needs and audit purposes
What we value
These skills will help you succeed in this role
Strong technical skills including experience with payments and/or deposit banking
Strong documentation and organizational skills
Ability to make decisions and build consensus across stakeholders including vendors, testers and business end users
Work well in a global team using technology for communication and process management
Education & Preferred Qualifications
BA/BS or equivalent experience
Salary Range:
$110,000 - $185,000 Annual
The range quoted above applies to the role in the primary location specified. If the candidate would ultimately work outside of the primary location above, the applicable range could differ.