Middle Office Alts Manager, Vice President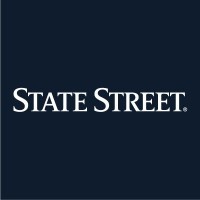 State Street
Quincy, MA, USA
Posted on Wednesday, October 18, 2023
Job Description :
This role will run middle office operations for the alternative arm of State Streets largest IMS Client. The Vice President will assume leadership for these expanded functions, which include:
In depth knowledge of the Alternative asset class and the multiple internal and external dependencies required to successfully manage the end client delivery executed by multiple staff under your oversight
Demonstrable track record of success in leading agendas
Experience in leading global organizations. Experience in or exposure to Fund Accounting, Custody, Financial Reporting, Recon, Fund Operations, Trade Processing, Middle Office, Risk Oversight, Relationship Management, Automation and Management Reporting are required.
Design, drive and execute a program of transformation that incorporates both technology and organizational design + drives a culture of service excellence to both internal and external clients.
Own delivery of complex daily operations and processes – including the governance of vendor-provided services.
Act as primary contact and escalation point for both operational issues and new business opportunities
Promote a culture of diversity.
Ensure effective resourcing management for the business function, including staff and oversight functions to operate effectively
Ensure that the business unit operates in compliance with internal and external regulations and that escalation procedures are followed
Oversee these Middle Office functions against a backdrop of internal and external audit/regulatory control and compliance, risk management, procedural documentation and business continuity
Lead and manage a consistent high quality service delivery to the client across all Service functions, working closely with GS Client Executive & Client Service Teams
Responsible for the implementation of global operating model and business transformation initiatives as relates to Global Middle Office
Implement Productivity Reporting and measures in terms of Middle Office performance and budget targets
Work with Product and Sector Sales team on product development and New Business Opportunities
Develop and Liaise with system development teams to facilitate software development as well as other strategic projects.
Managerial
Demonstrate the 'Risk Excellence' culture in your behavior
Maintain a detailed understanding of :
The scope of the role's managerial responsibilities
The competence of the staff reporting to you
Ensure that your team has clear understanding of their reporting lines, authority levels, scope of responsibilities (including those delegated to them and those they delegate), objectives, training and competency requirements plus progress is reviewed regularly in line with Company policy, and are regulatory registered where appropriate for their role
Develop effective working relationships and communications with staff and ensure that staff are motivated, developed and supported.
Establish and monitor systems of control, delegated authority and escalation procedures so that the business complies with internal policies and external regulations and can be managed effectively
Adhere to the delegation and oversight (management information and escalation) framework in the performance of daily tasks. This includes taking proactive action to ensure there is adequate production of management information that is fits for purpose, and issues are raised as appropriate
Establish and monitor an effective delegation framework to ensure that tasks are performed by staff members with appropriate capacity and authority level (based on knowledge, skills and competence).
Establish and monitor an effective oversight framework to ensure that issues are appropriately identified, escalated and resolved. This includes: a) ensuring that appropriate management information is received, considered and challenged as appropriate at intervals proportionate to the risks; and b) that staff members have clear understanding of the escalation path/principles
Establish and nurture a culture of 'Risk Excellence' within the team, encourage an environment of openness that welcomes effective challenge and supports open discussion.
Ensure that you make reasonable decisions by exercising reasonable care when considering information available to you. This includes taking proactive action to ensure that the information you have is suitable and adequate.
Establish and nurture a culture of individual ownership of tasks to embed a clear individual sense of accountability into staff members' behavior in performing their roles.
Ensure that the highest level of the Code of Conduct is displayed in your own and staff behavior.
EXPERIENCE AND QUALIFICATIONS:
The required skills and qualifications are:
University Degree in Banking, Finance, Economics or other relevant qualification.
Minimum 10 to 15 years of experience in the Banking and Investment Fund business either a Middle Office or Fund Accounting back ground
Proficient Knowledge of the various Product/Asset Classes
Proficient knowledge of the Central Bank of Ireland outsourcing requirements.
Excellent leadership skills.
Excellent communication skills, both verbal and written, to various situations and audiences
Excellent organization skills
Experience in change management and project management
Advanced computer skills (MS Office: Excel, Word, PowerPoint, and Outlook)
About State Street
What we do. State Street is one of the largest custodian banks, asset managers and asset intelligence companies in the world. From technology to product innovation, we're making our mark on the financial services industry. For more than two centuries, we've been helping our clients safeguard and steward the investments of millions of people. We provide investment servicing, data & analytics, investment research & trading and investment management to institutional clients.
Work, Live and Grow We make all efforts to create a great work environment. Our benefits packages are competitive and comprehensive. Details vary by location, but you may expect generous medical care, insurance and savings plans, among other perks. You'll have access to flexible Work Programs to help you match your needs. And our wealth of development programs and educational support will help you reach your full potential.
Inclusion, Diversity and Social Responsibility. We truly believe our employees' diverse
backgrounds, experiences and perspectives are a powerful contributor to creating an inclusive environment where everyone can thrive and reach their maximum potential while adding value to both our organization and our clients. We warmly welcome candidates of diverse origin, background, ability, age, sexual orientation, gender identity and personality. Another fundamental value at State Street is active engagement with our communities around the world, both as a partner and a leader. You will have tools to help balance your professional and personal life, paid volunteer days, matching gift programs and access to employee networks that help you stay connected to what matters to you.
State Street is an equal opportunity and affirmative action employer.
Discover more at StateStreet.com/careers
Salary Range:
$130,000 - $205,000 Annual
The range quoted above applies to the role in the primary location specified. If the candidate would ultimately work outside of the primary location above, the applicable range could differ.