CRD Summer 2024 Software Internship, CRD, Intern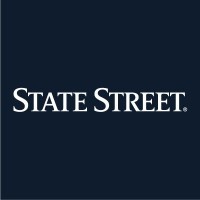 State Street
Burlington, MA, USA
Posted on Thursday, October 19, 2023
Who we are looking for
The Software Engineer Intern/Co-op will work directly within one of our product development groups in our engineering team. Our software engineering team is made up of 170+ of the top Software and QA Engineers in the industry. The Intern/Co-op will work with one or more specific modules of the product and several instrument types (i.e., equity, fixed income, derivatives, FX, etc.).
The Software Engineer Intern/Co-op will assist in developing the user interface (C#) and/or related server side systems (Java) of the Charles River Investment Management System. He/she will also champion quality and be responsible for the verification and validation process for Charles River products. This role promotes growth in technical areas, as well as expertise in the financial market space.
Why this role is important to us
The team you will be joining is a part of Charles River Development (or CRD), that became a part of State Street in 2018. CRD helps create enterprise investment management software solutions for large institutions in the areas of institutional investment, wealth management and hedge funds. Together we have created first open front-to-back platform - State Street Alpha, that was launched in 2019.
Join us if delivering next generation infrastructure, using emerging technologies like AI and Blockchain sounds like a challenge you are up for.
What you will be responsible for
As Software Intern you will
Writing programs in Java/C#
Bug fixing in Java/C#/SQL
Creating, executing, and monitoring Java unit and automation tests within framework
Writing and running performance scripts
Assisting with data mappings for interfaces
Validating system enhancements, fixes, and user workflows
Maintaining development and test environments by upgrading and maintaining databases and servers
Gaining experience in a number of financial areas, including: trade order management, portfolio management, fixed income, compliance, equity, derivatives, real time pricing, analytics, etc.
What we value
Strong work ethic
Ability to adapt to change and learn new skills quickly
Excellent communication and interpersonal skills
Any exposure to the financial industry a strong plus but not required
Flexibility and ability to work in a very fast paced environment
Education & Preferred Qualifications
Enrollment in a Computer Science undergraduate or graduate program at a leading college or university
Some level of programming skills in Java, C#, SQL, Perl, XML, etc.
Exposure to some of the following concepts: object oriented programming, data structures, software engineering techniques, quality assurance, parallel programming, databases, networking, etc.
Salary Range:
$15,600 - $58,500 Annual
The range quoted above applies to the role in the primary location specified. If the candidate would ultimately work outside of the primary location above, the applicable range could differ.