Business Analyst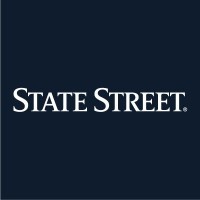 State Street
IT, Sales & Business Development
Quincy, MA, USA
Posted on Tuesday, October 31, 2023
The candidate must have more than 5-7+ years of experience in IT.
This role is for a Senior Snowflake/Python/Oracle development Lead with strong experience in design/data modeling/Develpment & performance tuning. Candidate will be working on building Cloud based DW solutions for F2B clients.
This role can be performed in a hybrid model, where you can balance work from home and office to match your needs and role requirements.
What you will be responsible for
• Assist, from a technical standpoint, in the implementation of a DataModel for Enterprise Data Platform servicing F2B clients.
• Design & Development of scalable applications involving cloud-based infrastructure(Azure/Snowflake/Python/Cosmos DB).
• Solid understanding of the Software as a Service (SaaS) model in the online environment.
• Experience as an applications programmer on large-scale data base management systems.
• Experience writing SQL queries/Stored Procedures for SQL Server or any another Relational Databases(Oracle/SQL Sever).
• Experience with MicroServices - API/Event Driven Architecture/Development
• Release Engineering automation for code distribution to different client regions/instances.
• Exposure to working in Financial services; front- or middle-office, or fund management business areas ideal.
• Experience dealing with users or clients from either a technical or business area. Desire to work in Client facing environment.
• Production/support in overnight COB/SOB processing of accounting data, regulatory, client statement, and new client feed generation.
• Install, configure and test software; problem investigation; database configuration, tracing and performance analysis.
• Address data issues , environment issues ,performing impact analysis , root cause analysis , corrective, adaptive and perfective maintenance.
What we value
These skills will help you succeed in this role
• Team player with a positive attitude enthusiasm initiative and self-motivation.
• Ability to multi-task energetic fast learner & problem solver
• Ability to make effective decisions and can manage change
Education & Preferred Qualifications
Bachelor's Degree level qualification in a computer or IT related subject with 5-7+ years of Experience
Salary Range:
$100,000 - $160,000 Annual
The range quoted above applies to the role in the primary location specified. If the candidate would ultimately work outside of the primary location above, the applicable range could differ.