Application Developer Lead, Vice President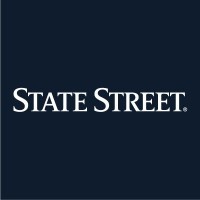 State Street
Software Engineering
Quincy, MA, USA
Posted on Saturday, November 11, 2023
Who we are looking for
State Street is looking for an application developer with 12+ years' experience for the Alpha and Middle Office Technology Team, a part of Global Technology Services. This is a hands-on development position for a candidate with proven record of software development and execution excellence.
The candidate has experience in Financial Services, has supported Front/Middle/Back-office business units/clients, and has exposure to Workflow and Cash Processing. This is someone who has demonstrable no code/low code platform experience and cloud native development experience. The candidate has excellent development and problem-solving skills, someone with creativity and self-motivation to deliver on mission critical projects with tight timelines and competing priorities.
What you will be responsible for
Demonstrate strong expertise in Appian – process model, UI Interface development, web-api, connected systems, integration, interfaces, CDT, expression rules, Appian plugins, experience integrating with external systems such as box.com, snowflake, kafka, external APIs.
Ensure deployment and operationalization of Appian and Appian plugins
Demonstrate strong experience in Java, Python, Spring, Kafka, SQL, Microservices and be able to lead the applications and a smaller team
Design, develop and maintain applications leveraging cloud native architecture principles and technologies
Ensure all cloud solutions exhibit higher level of cost efficiency, performance, security, scalability and reliability
Participate in scope definition, requirements analysis, functional and technical design, application build, product configuration, unit testing, and production deployment.
Provide technical expertise and ownership in the diagnosis and resolution of issues, including the determination and provision of workaround solution or escalation to service owners.
Work with a team of Development, QA and DevOps engineers in an agile room.
Document and interact with business and technology stake holders/team members as necessary.
Experience in DevOPS is a plus with hands on experience in Jenkins, Git and any one artifactory tool. Experience in implementing containerized solution using Docker, Kubernetes etc. Build software, from build system automation to automated deployment, to scale our engineering delivery for Cloud data platform in Azure, Kafka and Snowflake Technologies. Bring in Continuous deployment practices to enhance our Agile posture. Plan, architect, develop, deploy, and evolve CI and CD systems for the next disruptive data analytics platform in the cloud.
What we value
Strong leadership skill, analytical problem-solving skills, quick to learn and adapt
Self-motivated, creative problem solver, organized, collaborative with excellent communication skills
Application development experience in financial services with hands on designing, developing and deploying complex applications. Demonstrated ability to translate business requirements in a technical design and through to implementation.
5+ years' experience in Appian with one or more cloud providers. Certifications in one or more cloud platforms and Appian.
Application Development using Java, JEE, WebService, Microservices
Coding for application, data processing, messaging, infra as a code, deployment, etc.
Experience with event driven architectures, messaging and Kafka.
Experience with event based, microbatch and batched high volume and high velocity transaction and data processing system.
Experience with workflow tools and rules engines/processing is a plus
Ability to work in an on-shore/off-shore model working with development teams across continents
Use coding standard, secured application development, documentation, release and configuration management and expertise in CI/CD.
Education & Preferred Qualifications
Masters or B.S. degree in Computer Science or related field
12+years of experience in Information Technology
Experience in financial industry working on Front, Middle, Back Office functions. Experience with Investment Book of Record is preferred.
Cloud certification
Experience in agile delivery & adhering to SDLC processes is required
Strong team ethics and team player.
Strong communication (verbal and written) both internally and with vendors.
Focus and desire to deliver high quality service.
Ability to work in a high pressured and time sensitive environment
Additional requirements
Why this role is important to us
Our technology function, Global Technology Services (GTS), is vital to State Street and is the key enabler for our business to deliver data and insights to our clients. We're driving the company's digital transformation and expanding business capabilities using industry best practices and advanced technologies such as cloud, artificial intelligence and robotics process automation.
We offer a collaborative environment where technology skills and innovation are valued in a global organization. We're looking for top technical talent to join our team and deliver creative technology solutions that help us become an end-to-end, next-generation financial services company.
Join us if you want to grow your technical skills, solve real problems and make your mark on our industry.
About State Street
What we do. State Street is one of the largest custodian banks, asset managers and asset intelligence companies in the world. From technology to product innovation, we're making our mark on the financial services industry. For more than two centuries, we've been helping our clients safeguard and steward the investments of millions of people. We provide investment servicing, data & analytics, investment research & trading and investment management to institutional clients.
Work, Live and Grow. We make all efforts to create a great work environment. Our benefits packages are competitive and comprehensive. Details vary in locations, but you may expect generous medical care, insurance and savings plans among other perks. You'll have access to flexible Work Program to help you match your needs. And our wealth of development programs and educational support will help you reach your full potential.
Inclusion, Diversity and Social Responsibility. We truly believe our employees' diverse backgrounds, experiences and perspective are a powerful contributor to creating an inclusive environment where everyone can thrive and reach their maximum potential while adding value to both our organization and our clients. We warmly welcome the candidates of diverse origin, background, ability, age, sexual orientation, gender identity and personality. Another fundamental value at State Street is active engagement with our communities around the world, both as a partner and a leader. You will have tools to help balance your professional and personal life, paid volunteer days, matching gift program and access to employee networks that help you stay connected to what matters to you.
State Street is an equal opportunity and affirmative action employer.
Discover more at StateStreet.com/careers
Salary Range:
$110,000 - $185,000 Annual
The range quoted above applies to the role in the primary location specified. If the candidate would ultimately work outside of the primary location above, the applicable range could differ.