Corporate Audit Skills and Training, VP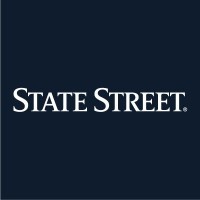 State Street
Boston, MA, USA
Posted on Saturday, November 18, 2023
Who are we looking for
As a direct report to the Corporate Audit (CA) Chief of Staff, this role will be responsible for developing a training program for Corporate Audit and monitoring the implementation of the plan. This role will have significant interactions with senior management within Corporate Audit in order to tailor the training plan to meet the needs of the management for their respective teams and areas of audit. This person should have experience and knowledge of audit methodology and will coordinate within the team with the Corporate Audit head of methodology to ensure training is in line with department methodology.
Why this role is important to us
The team you will be joining plays an important role in the overall success of the organization. Across the globe, institutional investors rely on us to help them manage risk, respond to challenges, and drive performance and profitability. To make that happen we need teams like yours to help navigate employees and the organization as a whole. In your role you will strive for cutting-edge solutions, that are straightforward and scalable. You will help us build resilience and execute day to day deliverables at our best. Join us if making your mark in the financial services industry from day one is a challenge you are up for.
What you will be responsible for
In the role you will be responsible for:
Development and oversight of a training curriculum that takes into account the needs of the Corporate Audit department, including individual and thematic skill gaps to support the audit universe and audit plan
Collaboration with subject matter experts to develop and deliver effective training to the department on topics including, but not limited to, audit methodology, business/technical skills, project management, leadership, and diversity, inclusion and equity
Facilitation of the Corporate Audit skills assessment, including identification of skill gaps and action plans tied to the Corporate Audit training curriculum, hiring plan and staff augmentation plan
Tracking and reporting of training status to Corporate Audit management throughout the year
Reporting to Corporate Audit Chief of Staff and Corporate Audit leadership progress on the curriculum
Staying up to date with audit practices in the industry, trends, and impactful events in order to tailor training programs accordingly
Maintaining relationships with third parties to provide relevant and impactful training
Coordinating logistics for large training events including audio visual requirements, rooms, and speakers
Providing regular communication to the department on training opportunities, guidance to new hires, training expectations, etc.
Influence effective and sustainable improvements to Corporate Audit processes and controls
Proactively engage in solving complex issues and engage in projects that may extend beyond own area(s) of expertise
What we value
Effective communication skills, with an energetic, charismatic and approachable style. Candidates must have effective influencing skills, the ability to work effectively at the highest levels of the organization and demonstrate effective collaboration skills that support and elevate the stature of CA.
Self-motivated, detailed oriented, and ability to multi-task, balancing business as usual activities and change initiatives informed by the strategic roadmap.
Ability to drive processes that ensure strict deadlines are met while managing multiple concurrent deliverables.
Demonstrated success in business, functional and people management.
Role model behavior in cross-cultural awareness and ability to connect with colleagues globally in establishing and maintaining a collaborative and inclusive work environment
Strong leadership skills that gain trust and credibility across senior stakeholders
Strategic mindset and ability to clearly articulate vision; ability to drive adoption and measure success of initiatives
Education & Preferred Qualifications
8+ years of experience in a related role. Audit experience and/or audit professional practices experience is preferred.
Bachelor's degree/University degree or equivalent experience.
Strong knowledge of and experience with Internal Audit Standards and related regulatory requirements (IIA, FRB SR13-1, CIIA, etc.)
Proficiency in English is required, and knowledge of other languages is advantageous.
Additional requirements
Travel up to 25% may be required.
Are you the right candidate? Yes!
We truly believe in the power that comes from the diverse backgrounds and experiences our employees bring with them. Although each vacancy details what we are looking for, we don't necessarily need you to fulfil all of them when applying. If you like change and innovation, seek to see the bigger picture, make data driven decisions and are a good team player, you could be a great fit.
About State Street
What we do. State Street is one of the largest custodian banks, asset managers and asset intelligence companies in the world. From technology to product innovation, we're making our mark on the financial services industry. For more than two centuries, we've been helping our clients safeguard and steward the investments of millions of people. We provide investment servicing, data & analytics, investment research & trading and investment management to institutional clients.
Work, Live and Grow. We make all efforts to create a great work environment. Our benefits packages are competitive and comprehensive. Details vary by location, but you may expect generous medical care, insurance and savings plans, among other perks. You'll have access to flexible Work Programs to help you match your needs. And our wealth of development programs and educational support will help you reach your full potential.
Inclusion, Diversity and Social Responsibility. We truly believe our employees' diverse backgrounds, experiences and perspectives are a powerful contributor to creating an inclusive environment where everyone can thrive and reach their maximum potential while adding value to both our organization and our clients. We warmly welcome candidates of diverse origin, background, ability, age, sexual orientation, gender identity and personality. Another fundamental value at State Street is active engagement with our communities around the world, both as a partner and a leader. You will have tools to help balance your professional and personal life, paid volunteer days, matching gift programs and access to employee networks that help you stay connected to what matters to you.
State Street is an equal opportunity and affirmative action employer.
Discover more at StateStreet.com/careers
Salary Range:
$100,000 - $167,500 Annual
The range quoted above applies to the role in the primary location specified. If the candidate would ultimately work outside of the primary location above, the applicable range could differ.